I pomelli di Maraconde e Cevì!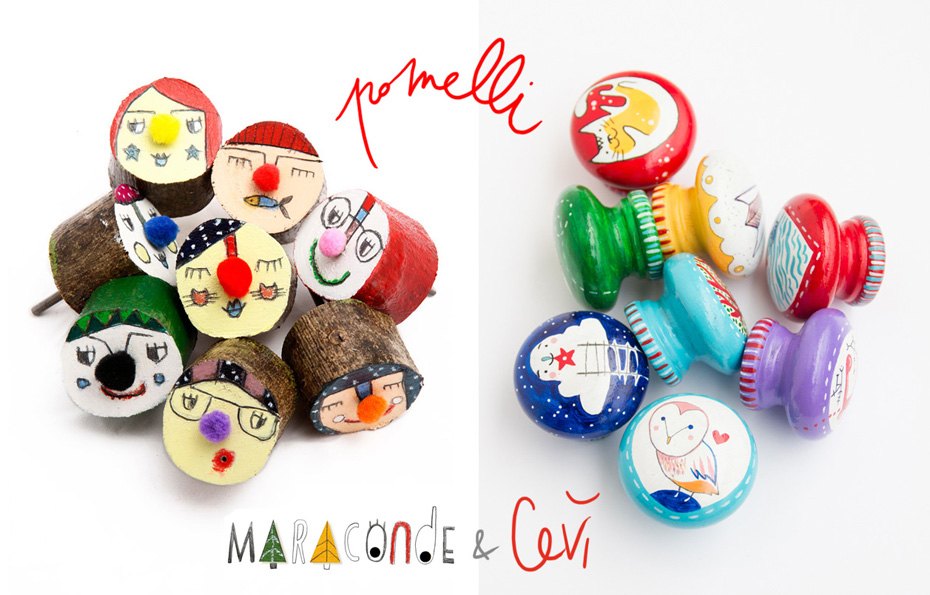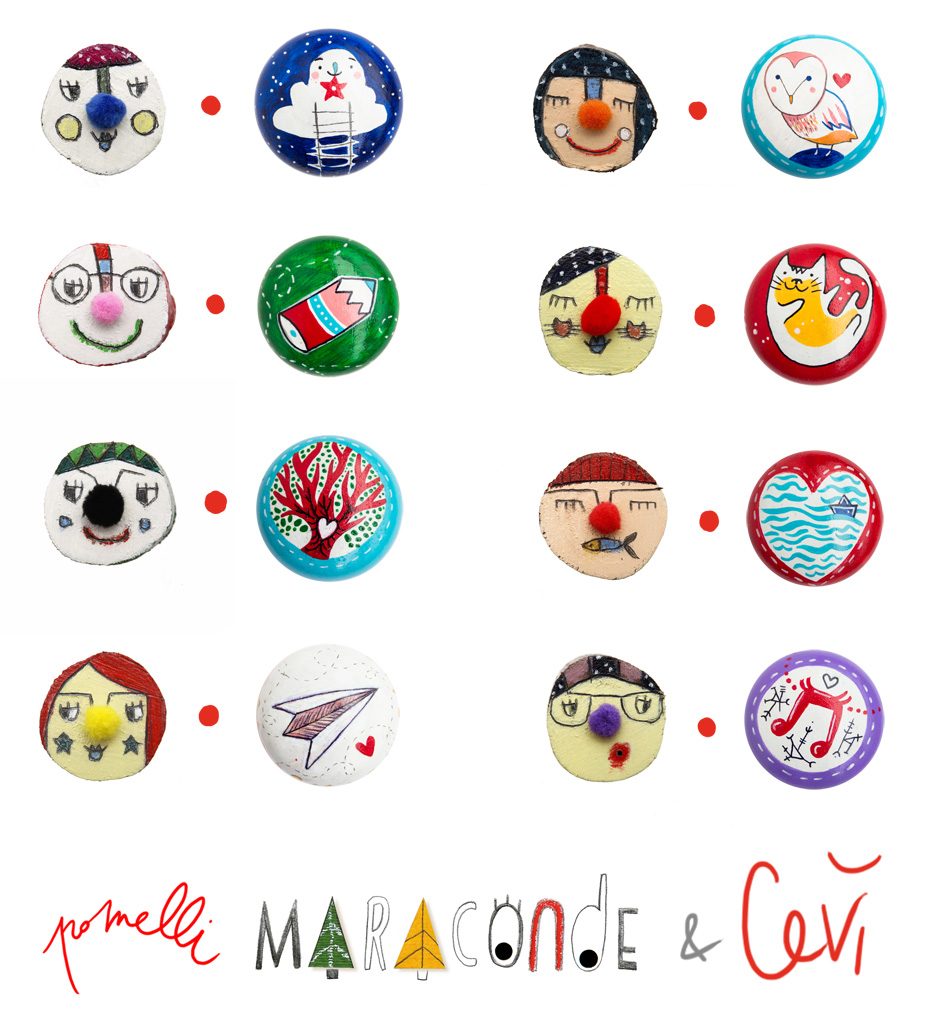 Una bella collaborazione nata insieme a Stefania Boniotti, creatrice di "Maraconde, wooden puppets and woodland creatures"!
Una serie limitata di pomelli, che dialogano tra loro a due a due, diversi ma fratelli.

"Ci siamo conosciute dal vivo circa un anno fa ed è stato vero amore.
Così abbiamo deciso di far dialogare i nostri mondi ed è nata questa mini serie di pomelli.
Ogni faccia creata da Maraconde ha il suo amuleto,
un portafortuna dipinto da Cevì.

Sono tutti pezzi unici dipinti a mano
e naturalmente viaggiano in coppia.

Da oggi li trovate anche su A Little Market metà nel mio shop e metà in quello di Maraconde!
Scegliete i vostri preferiti!"

We met about a year ago and it was true love. So we decided to communicate our worlds and did this mini series of knobs.
Each face created by Maraconde has his amulet, a lucky charm painted by Cevi.
They are all unique hand-painted pieces and of course, travel in pairs.

From today you find them on A little market, half in my shop half in Maraconde's shop!
Choose your favorites!